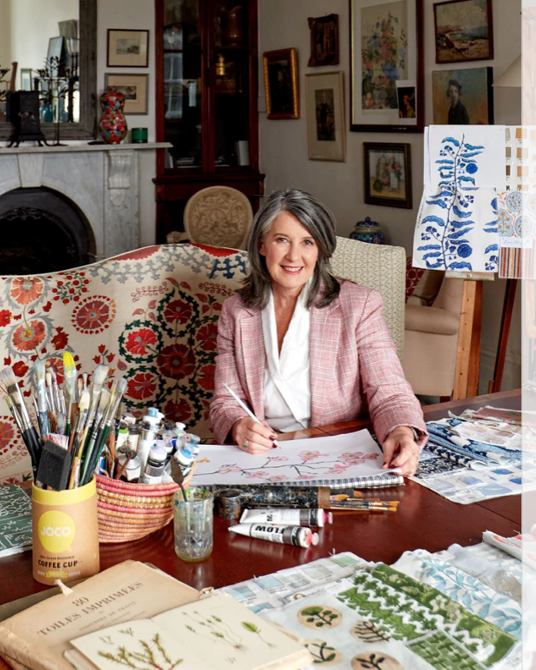 ABOUT NINE MUSES TEXTILES
Tigger's artistic heritage and years of travel and research to the likes of Turkey, Morocco, India and Greece, have influenced the Nine Muses Textiles collection. Her family's lineage of creatives and her exposure to textiles and mixed paints growing up, as well as visits to houses designed by Mary Hall-Best, have influenced the collection's bold use of colours. The Nine Muses Textiles collection is also built on Tigger's strong foundation of interior design and artistic practice, which complements her fabric house's carefully curated and edited collections.
The designs blend Tigger's love of art and textiles through hand-painting, giving the collection an organic, free-flowing feel. These hand-painted designs are digitally printed on durable Belgian Libeco linen using reactive dyes, with a robust rub count of up to 32,000 Martindale rubs. This innovative approach caters to bespoke interior design by offering customisable options for colour and scale. Hand-painting ensures each design is distinct, embracing imperfections while retaining the charm of traditional textile techniques.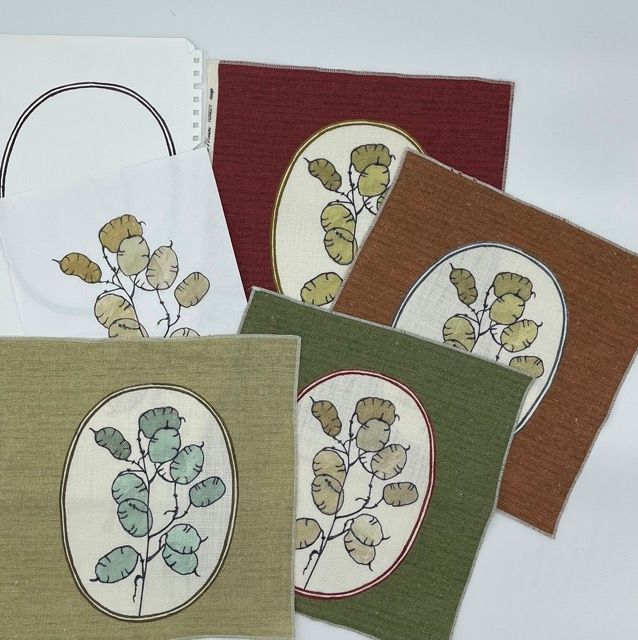 ABOUT TIGGER HALL 
Prior to establishing her agency in 2008, Tigger Hall was an Interior Designer for over twenty years. During this time she completed residential and commercial projects in both the city and regional areas, for which she has been represented in a number of national publications including Country Style, Vogue Living and Inside Out. From her experience as an Interior Designer, Tigger gained an appreciation for beautiful textiles and the way they can be utilised to create style and ambience.
Upon completing a significant international project, Tigger felt the fabric ranges and textiles available in Australia needed the quality, scope and breadth available internationally. She then spent the next three years travelling the globe, researching an edit of the most exquisite textiles available, that would re-inspire designers in Australia. Central to Tigger's vision is the understanding that surrounding ourselves with beautiful textiles enhances our quality of life. The intense curation and development of the company encompasses this ethos.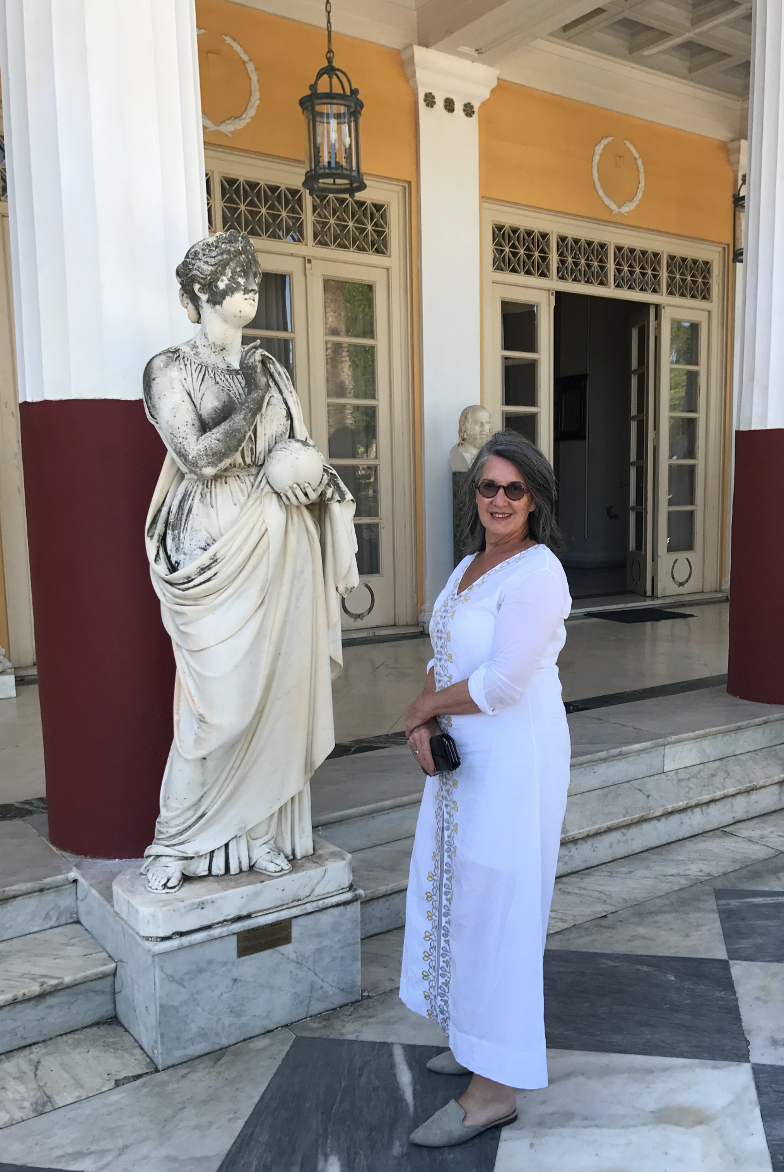 THE NINE MUSES OF GREEK MYTHOLOGY
"Sing to me oh Muse"…The name Nine Muses is inspired by the Nine Muses from Greek Mythology, who are renowned for their role in artistic creation and inspiration. Since ancient times, artists have sought their influence, and even during the Renaissance, artists attributed their work to the Muses. The daughters of Zeus and Mnemosine, they were the romantic companions of Apollo's entourage of gods. The nine muses were Calliope, Clio, Erato, Euterpe, Melpomene, Polyhymnia, Terpsichore, Thalia, Urania.
All the ancient writers appeal to the Muses at the beginning of their work. Homer asks the Muses both in the Iliad and Odyssey to help him tell the story in the most proper way. In poetic composition, they would invoke the muses to help them sing, narrate a story, or remember the great stories of heroes and heroines. The invocation would begin, "Sing, O Muse…", or "Sing, Goddess…". It is from "muse" we get the word "museum", which is fittingly a place where creativity is gloriously displayed. Today, the most famous depiction of these mythical figures is at the Achilleion Palace in Corfu.